Metamorphosis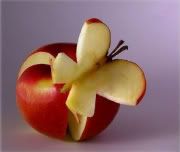 "Empower yourself to never look back, only forward, and to make the decision now - just one choice could change your life forever.
Go create your happily ever after." - The Edible Goddess

Through the vitality of living food I give myself strength and fill the space around me with light.